The SABRE Awards, European Excellence Awards, Golden Clips, ESG Leaders and PR Wings are all competitions in which Icon Strategies' productions won awards or distinctions in 2021.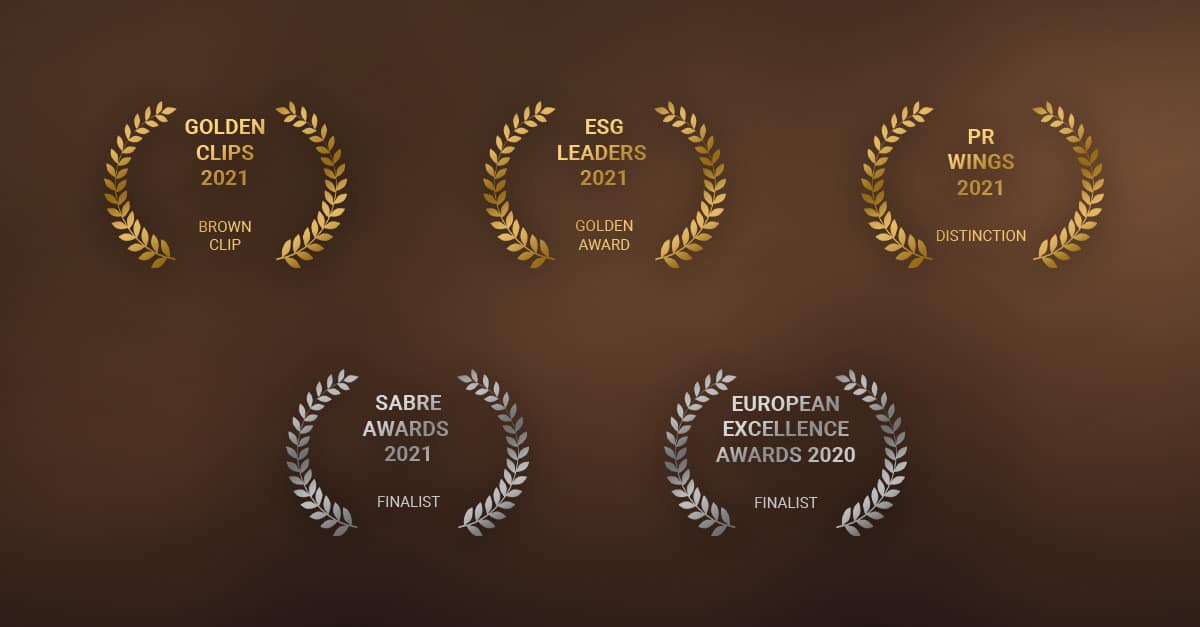 In 2021, the "Polish Cities of the Future 2050" campaign was awarded the Gold Award in the educational campaign category, in the ESG Leaders competition organised by the Warsaw Stock Exchange and PwC.
The Icon Strategies team also received a Bronze Clip in the Corporate PR category of the largest Polish PR competition, the Golden Clips, organised by the Polish Public Relations Firms Association. We received the Bronze Clip for our campaign "In pursuit of silence".
The same campaign was distinguished in the Effectiveness of the Year category in the PR Wings competition organised by the Association of Public Relations Agencies.
Our projects were also among the Top 5 campaigns in the SABRE Awards, the biggest PR competition in the world, and the European Excellence Awards, the biggest PR competition in Europe.
In the first competition, in the EMEA (Europe, Middle East, Africa) region, in the Real Estate & Construction category. In the second one – in the regional category Poland, Ukraine and Moldova.