We were awarded the PR Wings 2022 award for the best campaign in the corporate communications category.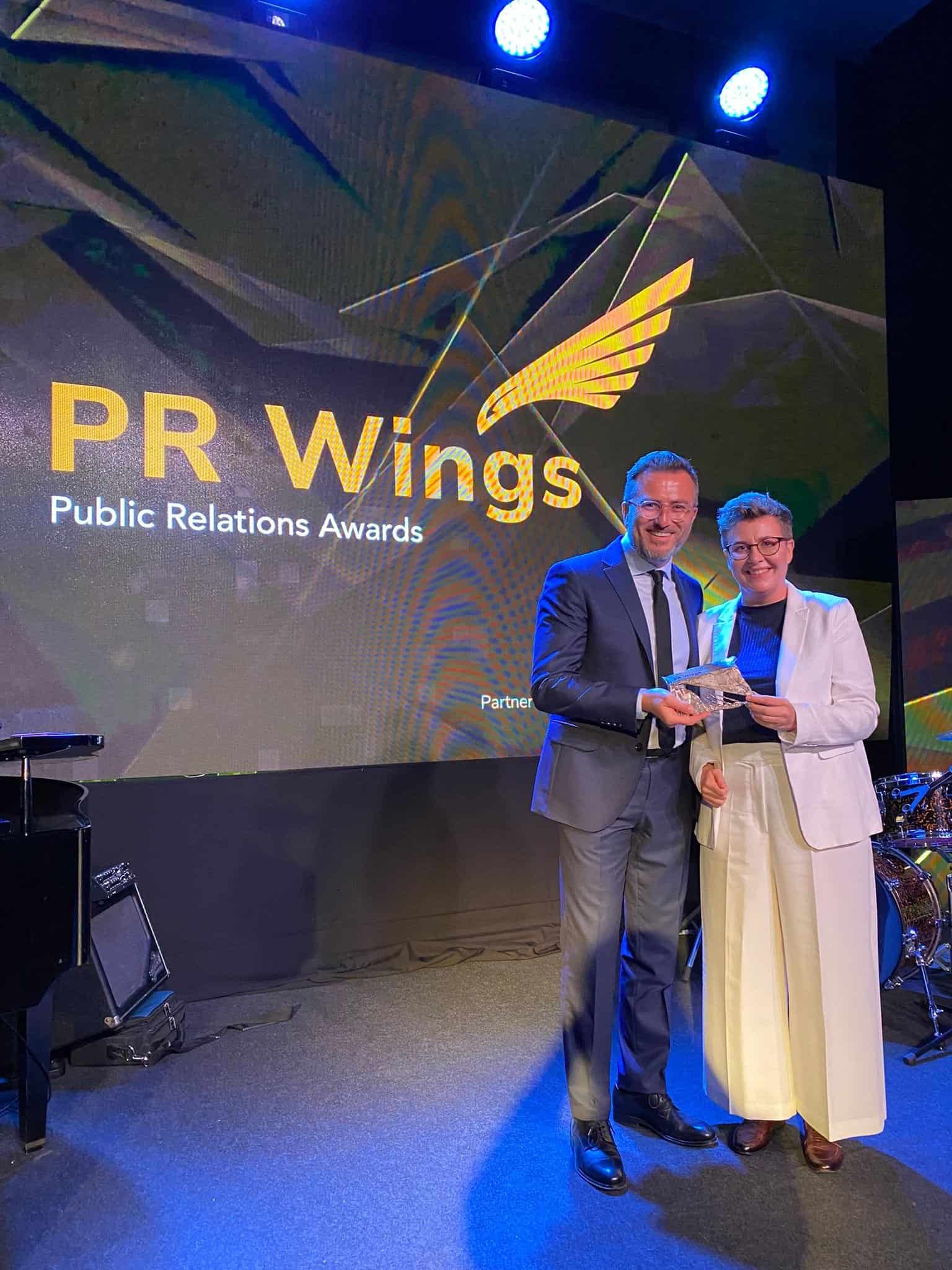 On 15 September, the #PRWings statuette for the best #PR campaign in Poland in the prestigious #CorporatePR category in the PR Wings competition organised by the Association of Public Relations Agencies fell into our hands.
We carried out the project 'Polish Cities of the Future 2050' for most of 2021 and half of 2022 for the Saint-Gobain Group.
The projects were evaluated by a jury of dozens of experienced public relations experts.
On behalf of the team, the award was received by Ania Przybysz, senior consultant, who contributed VERY much to this project, and Michał Sobiło, managing director at Icon Strategies. The award presentation took place during a gala event that was part of the Congress of Public Relations Professionals, an annual celebration of Polish PR industry.
We would like to thank the Saint-Gobain team for their trust, as well as the key partner we worked with – 4CF, whose team allowed us to see into the future and check how we will be living, working and relaxing in Polish cities in 30 years.
If you want to find out more, please visit www.miastaprzyszlosci2050.pl and read the report that describes it.