The "Smart City Leader Academy" project that we implemented for Orange Poland won the Diamond (highest) Award in the #Leaders #ESG 2022 competition in the educational programme category. This year, the jury awarded the two highest prizes ex aequo in this category – the second award went to the Grunt od nowa foundation.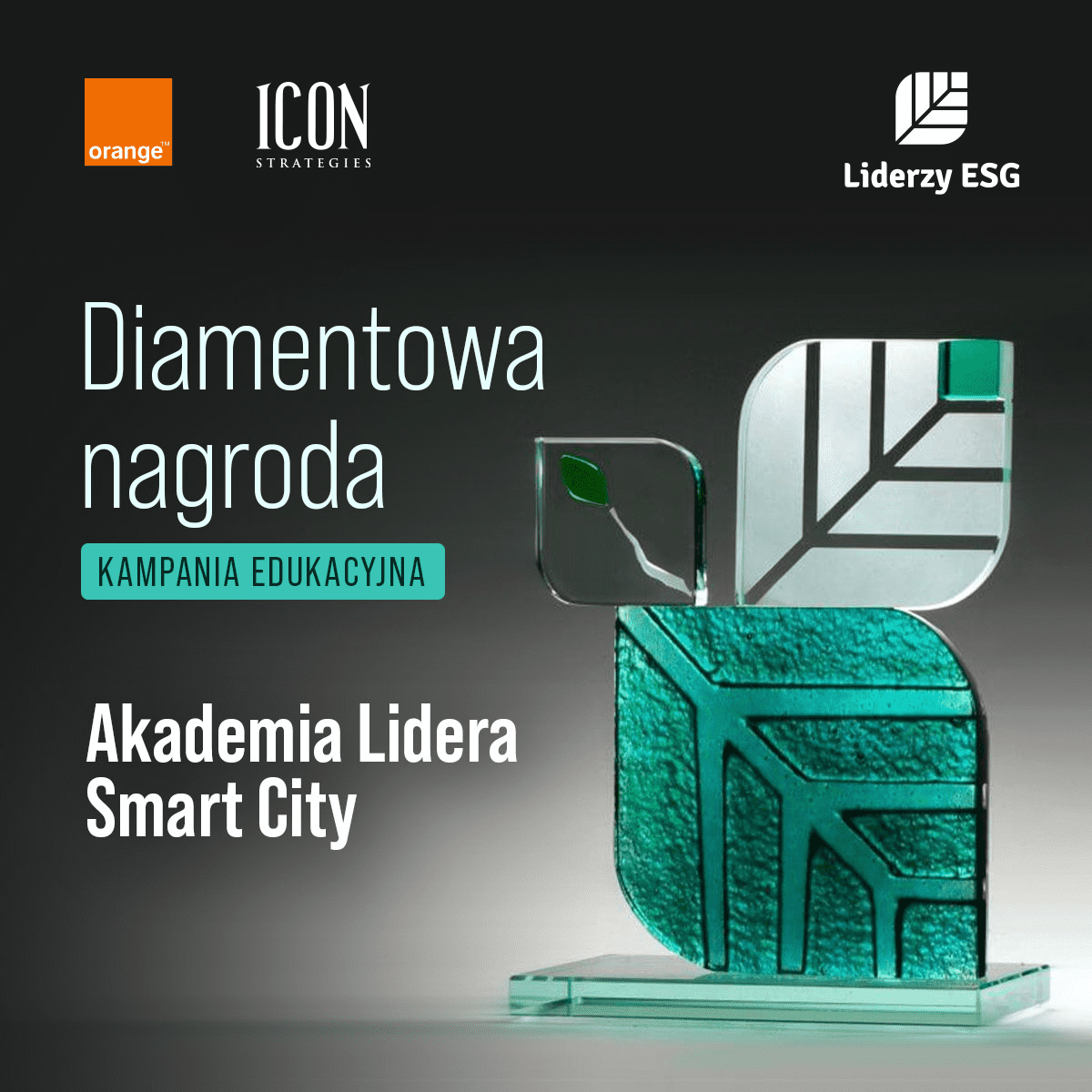 On the part of Icon Strategies, Agnieszka Stefaniuk and Anna Przybysz, senior consultants, were responsible for the implementation of the campaign.
Partners of the Smart City Leader Academy were the Association of Polish Cities and smartcity-expert.eu – a blog about truly smart cities .
The diamond award in the ESG Strategy category went to ING Polska and in the ESG Innovation category to Elemental Holding Group.
We would like to congratulate all the winners and awardees.
The organisers of the competition are NN Investment Partners Poland, the Warsaw Stock Exchange and PwC Poland.
This is the second award in this competition for the projects we have implemented. Last year, in the educational programme category, the Gold Award went to the campaign we realised for the Saint-Gobain Group.